Peter and I had an interesting conversation recently after a friend told him why she didn't like homeschooling (at least the way we do it). She said she thought home schoolers aren't challenged enough, that if something is hard, they just don't do it. He wondered what I thought. We had a great conversation, and I wish I had it recorded, but here's a summary of what we said:
Public schoolers look at life and learning differently than we do, and that's why they come to this conclusion. To most everyone in our society, learning is scripted and preprogrammed by someone else. Learning is like a machine you enter, have things done to you, and when you come out the other end, you are "educated." Some of those prescripted things are fun, some aren't, and if you could possibly refuse to partake in some elements, you would come out "defective."
We look at learning from the other side of the universe, it seems. We see it as a process of discovering who you are as a human being. The things you enjoy and find easy are the things you might be gifted at and are worth your time developing. Then as you pursue your interests, you might come to a wall. Are you interested enough to keep working and break through that wall? Peter is interested in philosophy right now. He's listening to lectures on Heidegger's book Being in Time. This is not easy reading, by any means, yet he wants to understand, so he spends his free time reading, thinking, and talking about this book. How many graduated seniors choose to spend their time this way?
If we subject children to a daily, yearly barrage of information and practice they hate, we are running the risk of killing their love of learning. We are teaching them that learning is a chore that has to be endured. No wonder kids act like caged animals set free when school's out. And no wonder so many adults stop learning (reading, pursuing new things) because they are so burned out by their "education." Or even worse, they've learned they are low on the intelligence scale and had better just give up.
If Peter had to pick a subject that he considers hard, it would be math. He's good at it (99th percentile), has studied up to a beginning Calculus level, but he's ready to stop. He's just not interested in studying any more math. If, however, he decides to go into a field that requires upper level math, he'll take a class in college. It all depends on his goals.
How many stories have we heard of people going to college later in life, even people who were poor students in high school? It's the motivation and eyes on the prize that propel us to do what we really want to do--and succeed. And sometimes we need the perspective of time away from institutional school to see who we are and what we really want out of life. Kids who have the privilege of finding that out early have the advantage and don't have wasted years trying to "find themselves."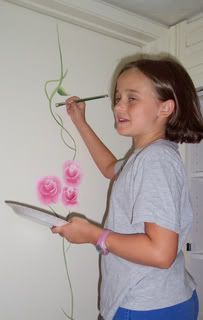 What if we could look at learning and education a whole new way? I'm thinking of a children's book by John Trent called The Treasure Tree: Helping Kids Understand Their Personality.
I don't own this book, and it's been many years since I read it, but the idea stuck in my head. There are four friends, a lion, a golden retriever, an otter, and a beaver. Each represent different personality types and different strengths. As each uses his strengths, they are able to face challenges and overcome obstacles. But what if they were forced to all have the same strength? What if they lived in a world where they did not have the opportunity to fully develop who they are? For example, what if the lion had to spend most of his time in swimming lessons to make up for his "deficiency," but since the otter found swimming easy, he had to take extra classes in Stalking Prey? Or what if we introduce a bird curriculum developer into the picture. Now all these animals have to take flying lessons. What's wrong with finding out what you are good at and going for the gold? Maybe those things that are hard for you aren't really worth your time unless you actually need that skill to reach your goal.
I guess the bottom line is to give kids lots of exposure to diverse fields to help them find what they love, the things that excite them and seem easy. I'm reminded of a quote by Thomas Edison, "I never did a day's work in my life. It was all fun." This quote is from a man who spent every waking hour experimenting until he held over 1,000 patents, including the electric light bulb. Fun doesn't necessarily equal wasted time!
I will say that traditional schooling does a fairly good job of exposing kids to various fields of study. They get to dabble in a lot of things. But the problem is perpetual dabbling, forced dabbling, and no freedom to dive in completely.
Such interesting stuff! Sometimes Peter talks about studying sociology and education philosophy in college. Be still my heart. Could I have raised an education reformer?
photos: Peter on the lights at a theater and Meg (around 10 years old) painting her bedroom door with roses
Jena began homeschooling in 1994. Her three children are now teenagers; one is graduated and attends the University of Chicago on a full ride scholarship, the next one is 16 and pursues life without school in the arts, and the youngest is a freshman, trying out public school for the first time. In 2005 they bought a 7000 square foot church building and converted it into their home. You can read more about their adventures on her blog, yarns of the heart.